Welcome to Dr Liau Kui Hin Specialist Clinic
MBBS, M.Med(Surgery), FRCS(Ed), FAMS(Surgery)
Medical Director & Senior Consultant Surgeon
Mt Elizabeth Novena Hospital, Singapore
Dr Liau Kui Hin is the Medical Director and Senior Consultant Surgeon of LIAU KH Specialist Clinic in Mt Elizabeth Novena Hospital Singapore. He also belongs to the teaching faculty at the Yong Loo Lin School of Medicine, National University of Singapore. Prior to establishing his private practice, Dr Liau was the Chief of Hepatobiliary and Pancreatic Surgery Unit in the Department of General Surgery from 2004 to 2010. Concurrently, from 2008 to 2010, Dr Liau was the Deputy Head of Department of General Surgery at Tan Tock Seng Hospital. His expertise and specializations include hepatobiliary (liver, gallbladder and bile duct) and pancreatic surgery, laparoscopic surgery and endoscopy, surgical oncology, neuroendocrine oncology, surgical infection and acute surgical care.
Gallbladder/biliary tract
Liver
Pancreas
Cancer / Oncology
Surgical Infections
Read More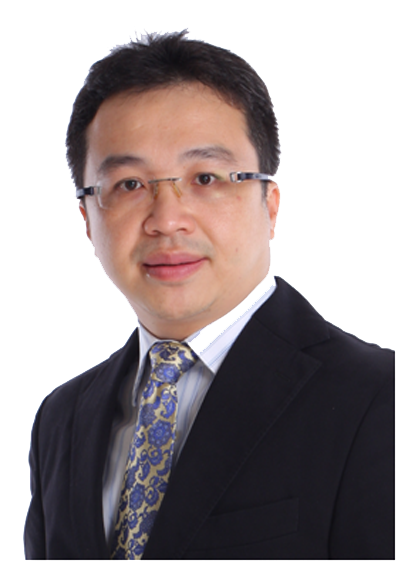 Areas of Expertise
Hepatobiliary Surgery (Liver, Gallbladder & Bile Duct Surgery)
Pancreas & Spleen Surgery
Surgical Oncology (Cancer Surgery)
Neuroendocrine Tumour Surgery (Carcinoid Tumour)
Abdominal Soft Tissue Sarcoma Surgery
Surgical Gastroenterology & Digestive Surgery
Diagnostic & Therapeutic Endoscopy
Laparoscopic Surgery (Keyhole Operation)
Surgical Infection, Skin & Soft Tissue Infections
Abdominal Wall & Hernia Surgery
Acute Care & Emergency Surgery
Qualifications
Bachelor of Medicine, Bachelor of Surgery,National University of Singapore
Master of Medicine (Surgery), National University of Singapore
Fellow of the Royal College of Surgeons, Edinburgh, UK
Fellow of the Academy of Medicine (General Surgery)
Fellow of the International College of Surgeons
Languages Spoken
English
Mandarin
Bahasa Malayu/ Bahasa Indonesia
Cantonese
Teochew
Hokkien
Hakka
Our Services

Oncology (Cancer) & Neuroendocrine Tumour (Carcinoid)
GEP-NETs (Gastroenteropancreatic – Neuroendocrine Tumours). Dr Liau evaluates and assesses patients suspected with the diagnosis of gastrointestinal cancers, neuroendocrine cancers (carcinoid tumours) liver cancer, gallbladder cancer, bile duct cancer and pancreas cancers. These patients may present with symptoms or abnormal tumour markers tests results (CEA carcinoembryonic antigen, Alfa feto protein AFP or CA 19-9, CA12-5, Chromogranin A CgA, Neuron Specific Enolase NSE) or abnormal ultrasound or CT scan, MRI scans. He also coordinates your needs in cancer care with other cancer specialists. Dr laiu also has special interests in managing abdominal sarcoma and soft tissues cancer.

Gallbladder & Bile Duct
Gallstones disease is a common medical condition and it may present as acute cholecystitis or acute cholangitis or both. In severe cases, patients can be critically ill because of biliary sepsis or ruptured or perforated gallbladder with peritonitis. Gallstones may migrate to common bile ducts causing obstruction to the flow of bile to the duodenum. Dr Liau is highly skilled at laparoscopic surgery (keyhole surgery) to remove the gallstones and gallbladder as well as bile duct stones. Dr Liau's also specializes in the surgical treatments for Klatskin cancer (hilar cholangiocarcinoma), bile duct cancer (extrahepatic cholangiocarcinoma) and congenital choledochal cysts.

Liver
Liver diseases include cancer (hepatocellular carcinoma), intrahepatic cholangiocarcinoma, metastatic cancer to the liver and other benign liver lesions or tumour such as haemangioma, hepatic adenoma and focal nodular hyperplasia as well as liver abscess and infection. Dr Liau performs liver surgery to resect the tumour and liver tumour ablation with radiofrequency.

Pancreas
Dr Liau's expertise on pancreas covers pancreas cancers to acute and chronic pancreatitis. There are a variety of pancreas cancers, namely, pancreatic neuroendocrine tumours (PNETs), insulinoma, glucogonoma, gastrinoma, VIPoma, somatostatinoma, Pancreatic Peptidoma, pancreatic adenocarcinoma, ampullary tumour or carcinoma, cystic neoplasm of pancreas.

Spleen
Dr Liau performs laparoscopic surgery to remove the spleen. Blood disorders such as hereditary spherocytosis, thalassemia, sickle cell anaemia and thrombotic thrombocytopenic purpura and idiopathic thrombocytopenia purpura may require this operation. Other conditions include hypersplenism, Hodgkin's disease, splenic rupture from trauma or blunt abdominal injury, splenic abscess and splenic cancer.

Surgical Infection
Dr Liau provides authoritative and comprehensive expertise care in surgical site infections, complex skin and soft tissue infection (cSSTI) or acute bacterial skin and soft tissue infection (ABSSSI)and complex intra-abdominal infections (cIAI). Common causes of cIAI are acute perforated appendicitis, acute perforated duodenal or gastric ulcer, perforated diverticulitis, perforated colon cancer or stomach cancer, ruptured gallbladder infection.